Regular price
$3,649.00 USD
Regular price
$5,499.00 USD
Sale price
$3,649.00 USD
Unit price
per
Sale
Sold out
The dragon has a special status and symbolic meaning in traditional Chinese culture, being the most powerful and holy creature in legend, as well as a symbol of the emperor or sage.
On the dial of Origin, two majestic dragons, with their bodies partially concealed in the clouds, are depicted in breathtaking detail - from their shimmering scales, sharp claws, piercing eyes, to their flowing whiskers.
Only a select few skilled artists possess the ability to bring such vividness to a canvas so small room
Limited to 20 Pieces
Specification

Dial: Porcelain

Case: 925 Silver (64g)

Painting: Enamel

Movement : Seiko NH05

Backcase: Stainless Steel

Glass: Sapphire

Buckle: Stainless Steel

Watch Size: 43mm

Lug Width: 22mm

Weight: 263g

Strap: Black Embossed Cowhide
2 years Warranty

We at Halcyon are committed to providing our customers with high-quality watches that meet their expectations. We believe in the quality of our watches and stand behind our products with a comprehensive warranty policy.

Our watches are warranted to be free from defects in materials and workmanship for a period of two years from the date of purchase. However, for any movement issues, our warranty period extends to three years. This warranty is valid only for the original purchaser of the watch and is not transferable.

During the warranty period, if a defect in materials or workmanship is found, we will repair or replace the watch free of charge. If the exact model is no longer available, a watch of equal value and similar style will be provided.

The warranty does not cover:

Damage resulting from misuse, abuse, accidents, or normal wear and tear
Damage resulting from failure to follow care instructions
Damage resulting from unauthorized repairs or alterations
Water damage if the watch is not marked as water-resistant
To make a warranty claim, the original purchaser should contact us at [contact information]. Proof of purchase may be required.

Our warranty policy gives you peace of mind when you purchase one of our watches. We are committed to providing you with the best possible product and service.
Care Instructions

Care Instructions for Halcyon Silver Watches:

Avoid contact with chemicals: Origin's silver case are susceptible to pollution and corrosion, so avoid contact with chemicals such as cosmetics, perfumes, cleaning agents, etc., to avoid damage to the surface.

Regular cleaning: Use a soft cloth to wipe the surface of the silver case of Origin regularly to keep it shiny. You can use a specialized silver cleaner or warm water and soap, but avoid using rough cleaning tools or rubbing the surface too hard to avoid scratches or damage.

Do not attempt to open the watch case: To prevent damage to the internal porcelain dial and enamel micro-painting, do not attempt to open the watch case on your own.

Regular maintenance: You can regularly take your Origin to a professional repair shop for maintenance and repair. During maintenance, the repair shop can polish and polish the surface of the Halcyon silver watch and check the movement inside the watch.

In summary, regular cleaning, avoiding contact with chemicals, and regular maintenance are all important methods for maintaining Halcyon Origin, which can help your Halcyon silver watch remain beautiful and durable.
7-day No Reason Return

No reason return within 14 days of receiving the product
Shipping & Insurance

Shipping Time
Shipping times range from a few days to 20 days, depending on the region.

Tracking Number
We will update the tracking number via email within a week after the shipment.

Customs Duties
We will be responsible for potential customs duties. If you need to pay customs fees, please pay first, keep the receipt, and we will reimburse you.

Insurance
We have purchased comprehensive insurance for the product, so you don't have to worry about any damage during transportation. When you receive the package, please check and take photos as evidence as soon as possible. If the product is damaged, we will send you a replacement as soon as possible.
View full details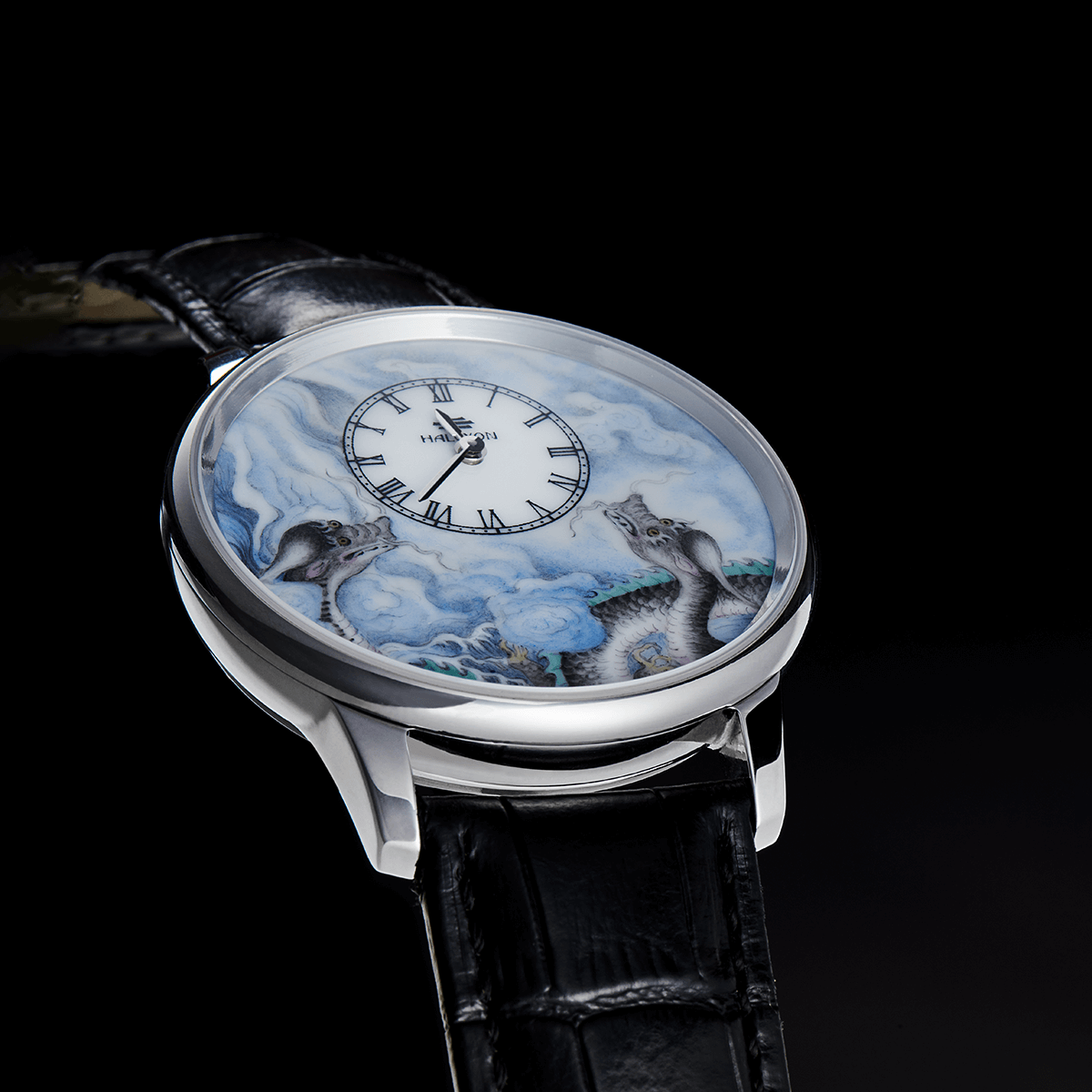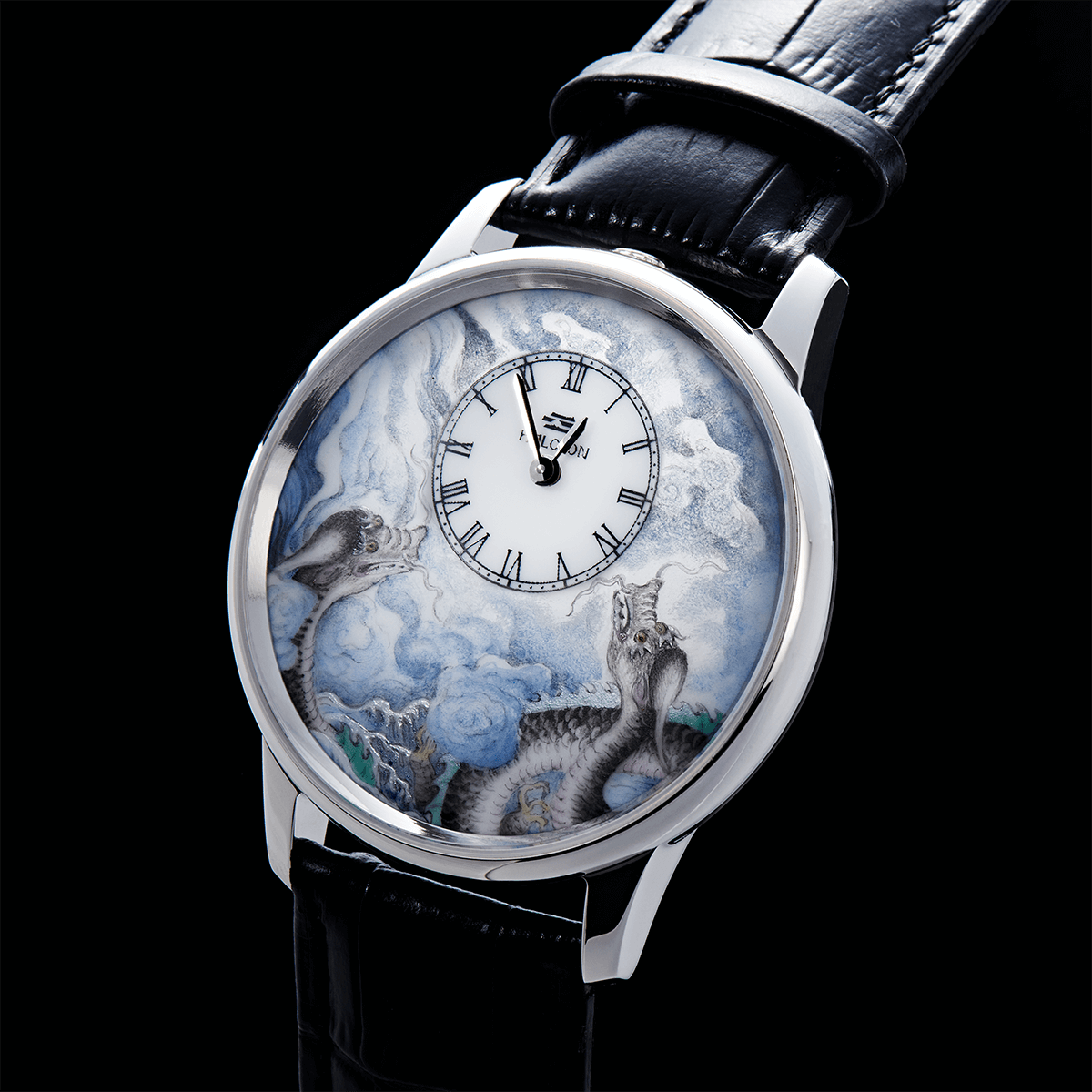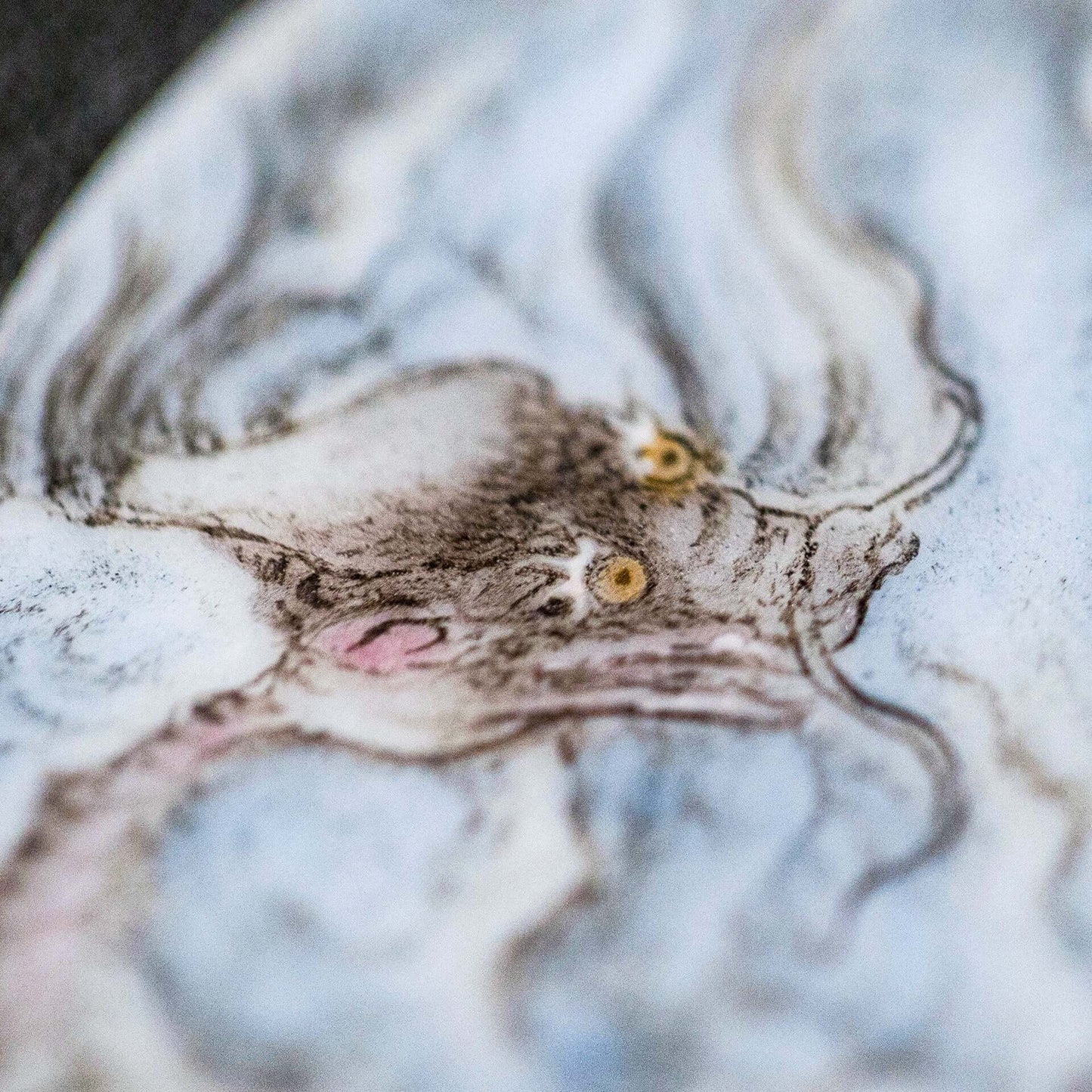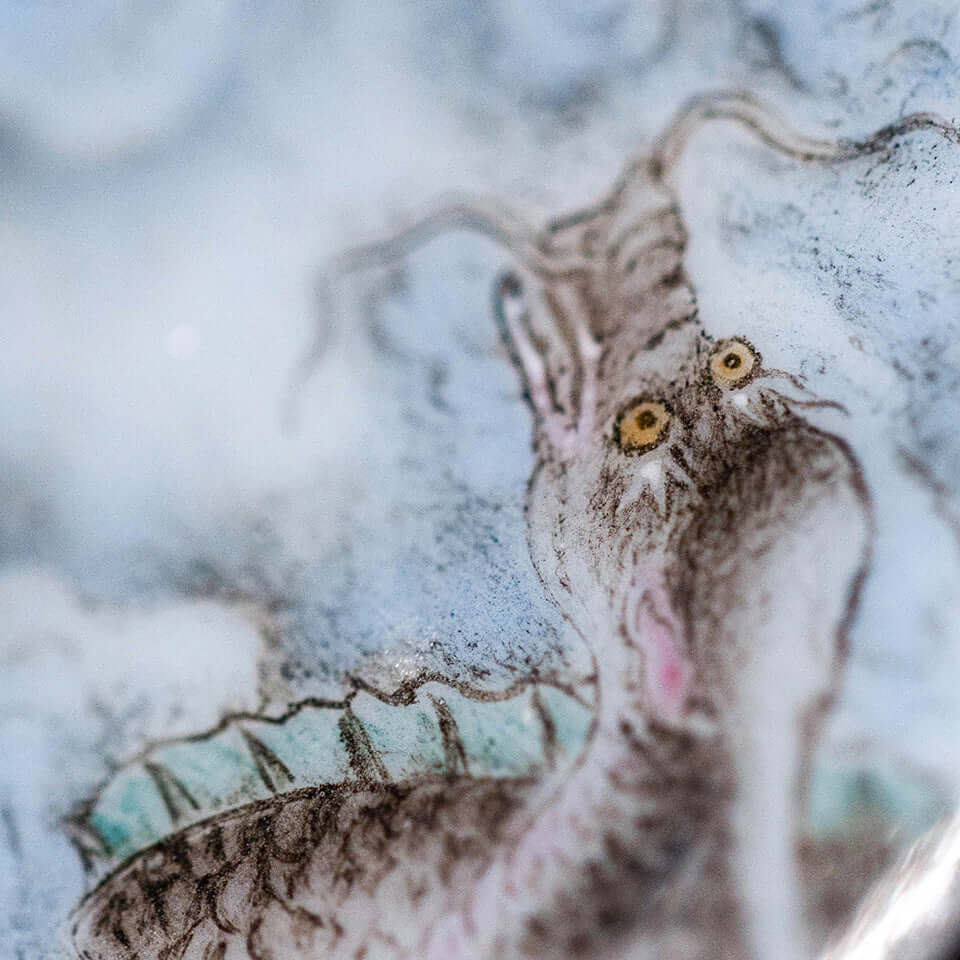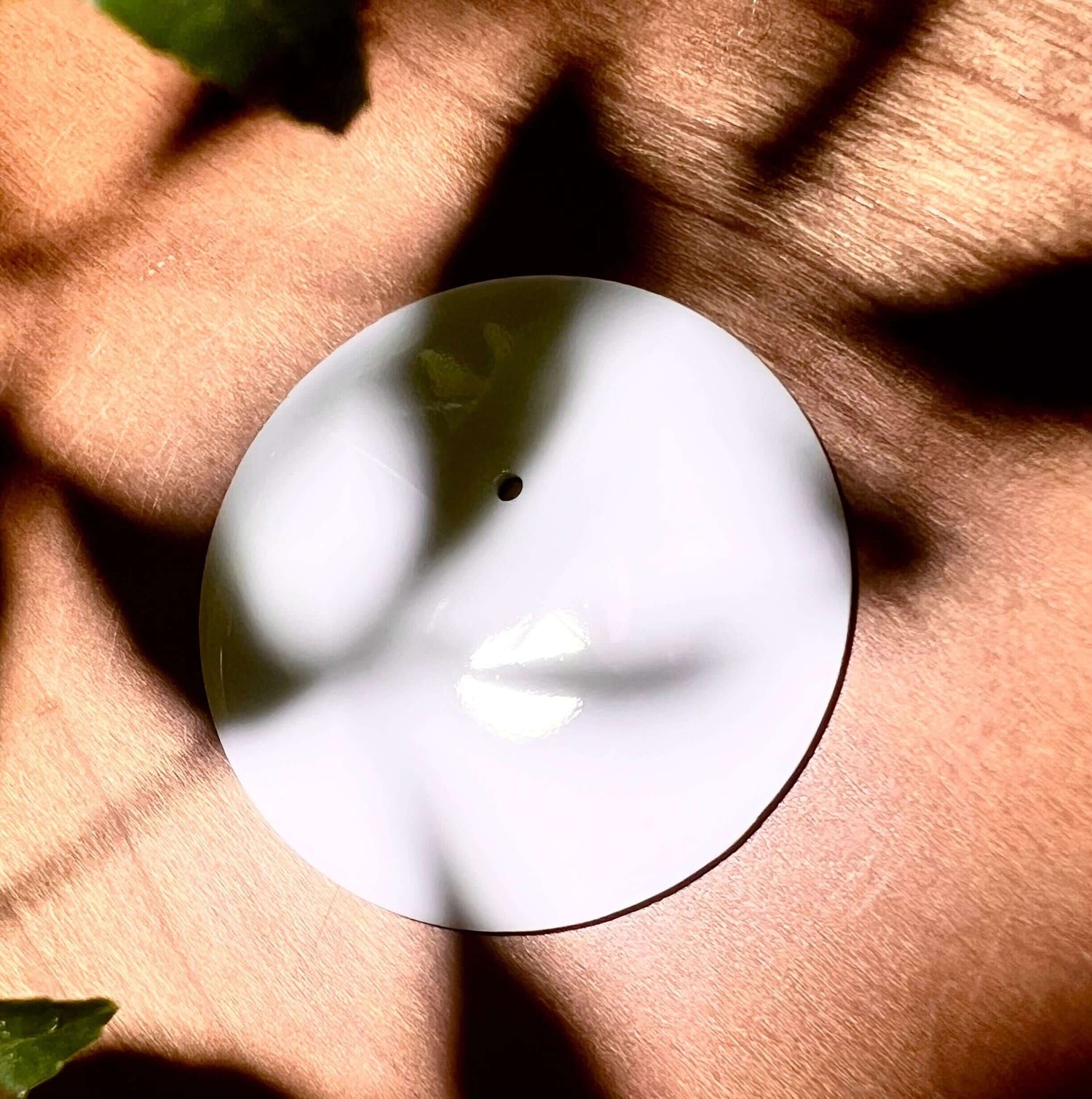 One of Three Genuine Porcelain Dials Worldwide
The beauty of porcelain dial relies on the fine texture and gloss achieved through traditional craftsmanship.

However, the products of this process often struggle to meet the demands of watchmaking for thickness (less than 1.5mm) and flatness (tolerance no more than 0.02mm).

This is why mass-produced porcelain dials are extremely rare, with no more than three styles available worldwide. We proudly claim to be one of them.

Unprecedented Fired Enamel Painting
The stunning colors, intricate brushstrokes, and vivid imagery embody the epitome of artistic excellence and the most demanding traditional craftsmanship.

Fired enamel painting has traditionally been reserved for highly exclusive editions by top-tier watch brands due to its unique features and high demanding.

Actually, Halcyon Origin is the first and only watch with enamel painting that you can possess with money.

7-day no reason return policy
No reason return within 7 days of receiving the product
Handmade Manufacturing Process of Halcyon Watch Dial
Order Now at 35% OFF for a Limited Time